Bronze-Plated Plaques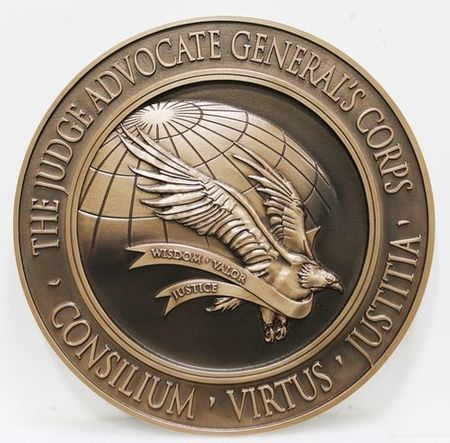 WELCOME TO OUR GALLERY OF BRONZE PLAQUES (STYLE CATEGORIES 1.2.1 & 1.2.2 )    
Welcome to our photo Gallery for our custom bronze-plated metal plaques, where we show over 50 examples of various styles of these plaques. We design and fabricate hundreds of beautiful  custom 3-D bas-relief, 2.5-D flat-relief , and engraved bronze  plaques each year for courts, federal and state governments, military units,  universities, fraternities & sororities, clubs, corporations,  and  homes.  Each  plaque is custom crafted  by our experienced and skilled craftsmen and artisans. We use  several techniques such as a dark patina or hand-rubbed black or dark brown paint to provide increased contrast to make these  authentic bronze plaques more attractive and increase their readability. We also make Bronze  plaques that utilize other features, such as 24K gold-leaf, digitally-printed colored vinyl photos, and engraved brass plates. All our bronze  plaques are  moisture-proof, non-fading, and graffiti-resistant. We make several hundred plaques each year using bronze as the plating metal. Fig 1 below shows an example of one of our 3-D bas-relief bronze-plated plaques, hand-rubbed with black paint.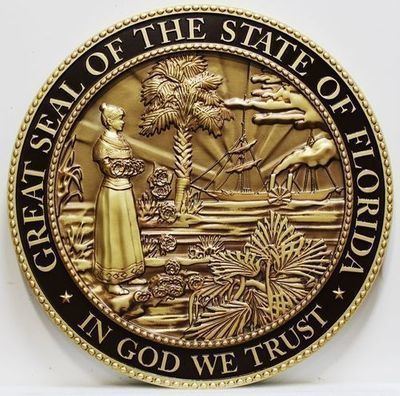 Bronze is an alloy consisting primarily of copper,  with about 12% tin and small amounts of other metals such as aluminum, manganese, nickel or zinc.  The archaeological period where bronze was the hardest metal in widespread use is known as the Bronze Age, which began  in Western Eurasia began about 4000 BC. Bronze was used extensively in Europe and China in ancient times for weapons, armor and tools, but it was eventually  replaced in most applications by iron around 1300 B.C, ushering in the Iron Age.   Bronze is commonly used today for statues, plaques, jewelry, and other decorative items.  Durable and classically beautiful, Bronze-plating possesses all the physical properties of solid cast bronze yet its composite matrix gives it the added benefit of being anti-corrosive.
>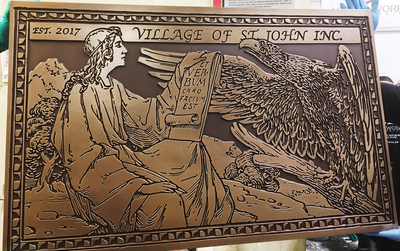 This Gallery describes and shows over fifty  examples of our custom bronze-plated plaques. We offer  several choices for shape, colors and surface finishes.  The prices for each of these different styles is given on the PRICE  page , listed under Style Categories 1.2.1 & 1.2.2  for several plaque sizes. Bronze 3-D bas-relief plaques have higher prices than 2.5-D flat-relief or engraved plaques because of the additional labor and time to carve and hand-sand  the High-Density-Urethane (HDU) substrate that is plated with the bronze veneer.  The plaque background can be smooth or can have a sandstone or wood grain texture. Nearly all of the plaques shown in this Gallery have a smooth background.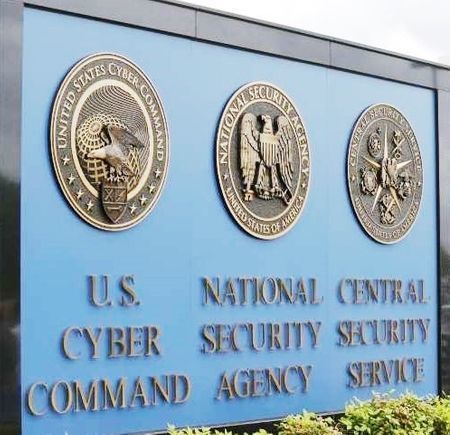 STYLES OF OUR BRONZE PLAQUES
The bronze metal can be given several different shades of color, from nearly black, to medium brown, to reddish brown, depending on how it is mixed. It can be combined with brass to lighten it, or copper to make it redder. After the bronze-plating has been applied, the elevated areas are polished and burnished. The more highly polished it is, the lighter and shinier the bronze surface  it will be.
Hand-Rubbed Paint or Patina. The background of a bronze plaque can be lightly polished , in which case it looks dark brown. After the bronze-plating has been applied, the background can be given a patina ( a coating which chemically combines with the bronze, usually with oxidation, changing its color), or alternatively painted, with several color choices, some of which are shown in the photos below. One technique that produces a very handsome plaque is to hand-rub dark brown or black paint into the background and on top of the polished bronze lettering and artwork, then wipe the paint off while it is still wet, giving an antique look to the plaque. The plaques shown in Fig 1 above and Fig 2 on the left  have been made using this process. 
Artist-Painted. Our artists can also paint  some areas of  our bronze plaques in muted or vibrant colors. The background can be painted lighter or darker than the bronze, or it can be painted in  blue, red, or green colors to enhance contrast. Artwork can be artist-painted in many colors, and text can be artist-painted in black or dark brown.
Giclee Photo Appliques. Cast vinyl full-color, sepia or gray scale giclee photo appliques can be mounted on flat areas of any of our bronze-plated plaques. This technique results in beautiful and elegant  memorial or commemorative plaques, where the clarity and accuracy of a photo is enhanced by the 3-D bas relief artwork and 2.5-D text, background and border of the bronze metal.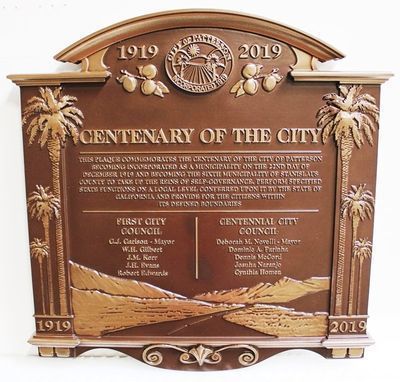 HOW TO CONTACT US
The prices for these styles  or various size plaques is given on the PRICE  webpage (click here or on PRICE in gold masthead) , listed under Style Categories 1.2.3 and 1.2.4.  Or, you can fill out and submit our on-line Request a quote form. You can also call or email us for a price quote on a specific plaque.  One of our  knowledgeable and helpful Customer Service Representatives, Christie, Regina, or Liz, will respond to your request promptly.  You can call us at 951-698-8484 or email us at info@artsignworks.com.
We will work with you to design and build the exact plaque you want. We take great pride in every product we make for our valued clients. We offer a 2 year warranty on all our products, and our indoor plaques will last many decades without degradation.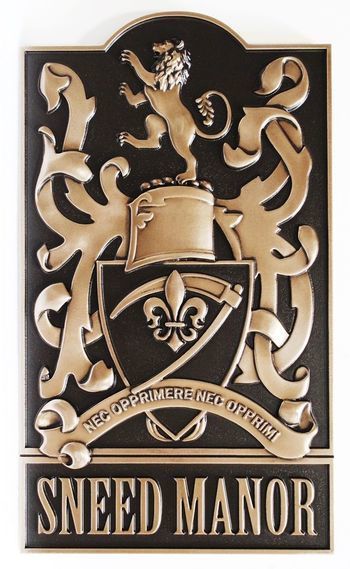 WEBSITE NAVIGATION
You can go to another Section or Gallery page by clicking on an item in the pull-down menus in the gold masthead at the top of the page.  You  can search for a specific plaque type (e.g., "FBI" ) by entering the key word in the search box in the upper right of the gold masthead. You can view a list and use the navigation bar for all 24  Gallery types by viewing the silver box on the left side of the HOME  page. You can also view different types of plaques for different customer groups (e.g., State Courts or US Coast Guard) by clicking on the TYPE section in the gold masthead above.  You can view a description of all of the different plaque styles by clicking on  the plaque  STYLE section also listed in the gold masthead. 
To request information, a design, a quote, or to place an order, click on the text (e.g., "contact ", " quote", " file" or " order")  in the upper  right of the gold masthead at the top of this page.  All prices are given on the PRICE page in the gold masthead. 
For more information on design options, prices and delivery times, please call us at 951-698- 8484 or email us at info@artsignworks.com, and our knowledgeable and friendly customer service representatives Christie , Regina or Liz will be pleased to help you.
>