Small 3-D Printed Sculptures, Statues, Plaques and Signs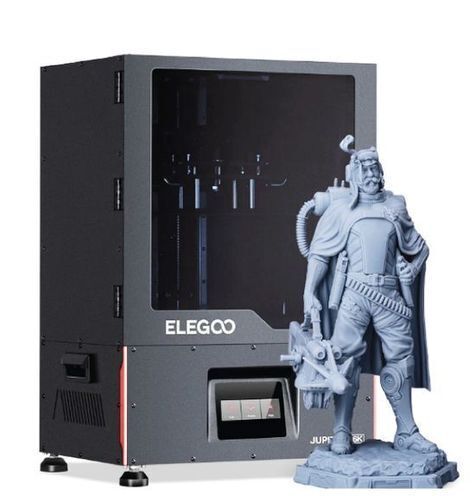 Welcome to our 3-D Printer photo Gallery  where we show  examples of our small (less than 10 inches) 3-D printed full relief, half-relief and bas-relief sculptures, statues,   plaques, and signs,  Like our other sign and plaque products, these can be artist-painted or plated with bronze, brass, aluminum or copper metals.  They are elegant, beautiful, and add interest to any sign or plaque. These can be used as small indoor decorative statues, desktop or small wall plaques (up to 10 inches in diameter), or 3-D appliques on large signs or command/award boards,  
These smaller products (less than 9 inches) differ  from the 2.5-D and 3-D bas-relief plaques and signs in our other phot Galleries with the following differences:
(1) 3-D PRINTING.  They are 3-D printed, where material is slowly added and built up to create a plaque, sign, statue or sculpture as controlled by a computer 3-D model, instead of material being removed from a blank by carving by a 3-D CNC router to create the product. One of our 3-D printers is shown on the right. 
(2) MATERIALS. These products are made using  PLA, a commonly used thermoplastic material, instead of High-Density-Urethane (HDU), which is used in most of our other 3-D plaques and signs. PLA is denser, tougher and stronger than HDU, so tiny details and thin protuberances can be made on 3-D models with low risk of breakage.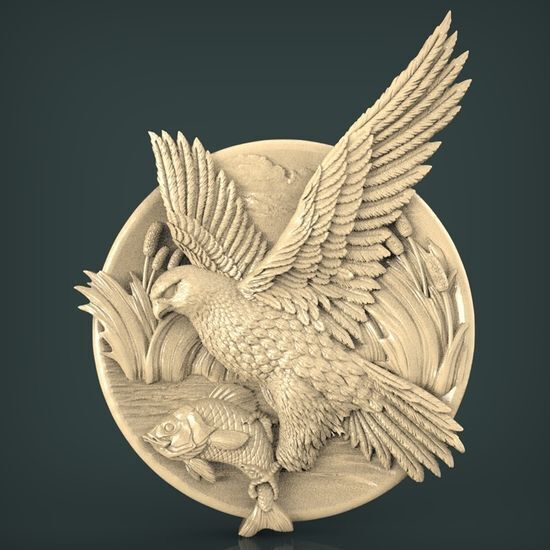 (3) SIZE. The size of products made with 3-D printing is limited to 8 inches x 6 inches x 10 inches. We therefore normally use 3-D printing for products smaller than 9 inches. We can make detailed 3-D plaques as small as 3 inches in diameter, but they are typically 4 inches to 9 inches in diameter.
Our larger  signs and plaques are carved using our six 3-D CNC routers are shown in artist-painted HDU, wood and metal-plated HDU galleries (See "STYLE" menu at the top of this page). Our carved HDU plaque and signs can be made up to 60 inches x 120 inches x 4 inches, and and even larger (up to 10 ft x 20 ft) by joining HDU sheets together. Our CNC routers cannot achieve the level of detail and precision that 3-D printing can  for plaques smaller than about 9 inches.
(4) SCULPTURED RELIEF. 3-D printing can produce products that are 3-D full-relief sculptures (like statues, see Section 1 in the Photo gallery below), or 3-D  half-relief (50% relief) sculptures with undercuts (see Section 2 in the photo gallery below) , or 3-D bas-relief (10% to 20% relief), similar to carved 3-D bas-relief HDU plaques and signs (see Section 3 below). Our CNC routers can only carve 3-D bas-relief with no undercuts.
If you have just entered our website and you want an overview of our company and all our products or other informational web pages such as our  Home page, you can view these by clicking on a title in the  gray navigation menu  in the upper left margin. Other Product and Application photo galleries can be viewed by using the slider to scroll down the gray navigation menu in the left margin  and clicking on a numbered title.   If you are using a cell phone, you can click on the 3 red bars on the top right of your screen to see this menu.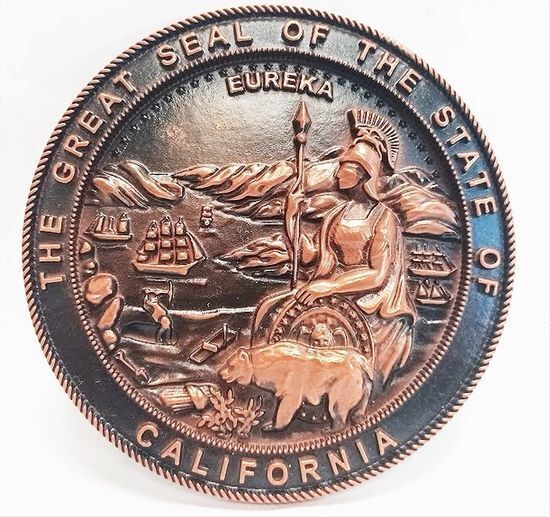 HIGHEST QUALITY . We use the very best materials and manufacturing processes to create our 3-D printed products. which have a very long life (20+ years) and require very little maintenance. We provide a warranty of 2 years, and we expect these sculptures and plaques to last for several decades. We use the finest enamel paints and bronze, brass, aluminum and copper metals to plate these sculptures and plaques. We can also gild parts of them with 24K gold leaf. We clearcoat all of them with two coats to prevent tarnishing and protect the surfaces.
WE HAVE GREAT CUSTOMER SERVICE - PLEASE CONTACT US. Please call or email us for a price quote on a specific sculpture or plaque. Our knowledgeable and helpful Customer Service Representatives, Christie, Regina and Liz, will respond to your request promptly. Call us at 951-698-8484 or email us at info@artsignworks.com. Or, you can fill out and submit our on-line Request an Estimate Form. 
>
OUR PRICES.  Please call us at 951-698-8484 or email us at info@artsignworks.com for quotes for your specific small 3-D printed sculpture pr plaque project. Prices for small standard metal-plated plaques are  typically $100 to $250. 
HOW TO NAVIGATE THIS SITE. You can scroll down the page to see more sign designs by using the slider in the right edge of this page. You can expand a photo and get information on the sign by clicking on the photo or title. After you expand a photo, to return to this Gallery page, click on  "Return to List" at the bottom left of the photo or text.  
Business web pages ("contact" (request info), "quote" (request quote), "files" (send us a file) and "order" (place an order), can be viewed by clicking on that item in the gold header top right of this page.   Other navigation menus ("HOME", "TYPE" (customer group), "STYLE", "PRICE", "REVIEWS" , "ABOUT US" are also in the gold header. The menu for other plaque styles is below the header and "Style" .If you are on a mobile  phone, click on the 3 red bars on the top right of your screen to see these menus.