SB1039 - Carved High-Density-Urethane (HDU)Photo Board for Team Airey, for the Paul D. Airey NCO Academy, USAF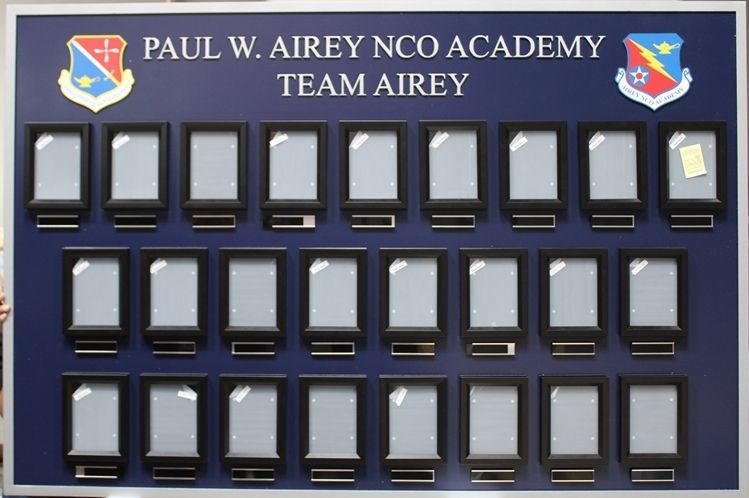 Photo Board for Team Airey, for the Paul D. Airey NCO Academy, USAF
This is a custom carved  Award Photo Board for Team Airey of the Paul D. Airey NCO Academy. It is made of High-Density-Urethane. The text is raised, and the crests at the top   of the board are digitally printed giclee vinyl appliques. They are too small and detailed to artist-brush paint. The photos are easily changed out by sliding an existing one out and a new one in, from the top of the photo frames which are mounted on  the board . The name plates under the photos can also be easily changed out. This and similar photo boards  can be ordered in any size from 30 inches to 96 inches wide. 
For more information on design options, prices and delivery schedules, please call us at 951-698-8484 or email us at info@artsignworks.com, and we will respond promptly.
To go to the main photo gallery for this style, please click on "Return to List" below left.