Paul Williamson, President/CEO, CFO, Co-Owner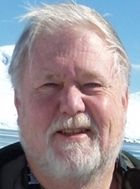 Paul is the founder and a principal owner of Art Sign Works, Inc for the past 17 years. He is responsible for advertising and website development, price evaluation and budgets, large proposals, and overall financial performance for the company. He is a retired aerospace executive, program manager and systems engineer and has managed large development and production projects. He was Director of Engineering and later Director of Programs at Lockheed Martin's Advanced Technology Center in Palo Alto, CA for 32 years, and then was Staff VP of Science Applications International (SAIC) in San Diego for 8 years. He has a B.S. and M.E. degrees in Engineering Physics and Aerospace Engineering from Cornell University and a M.S. in Management Sciences (Engineering-Economics Systems) from Stanford University. He is also a graduate of the Executive Management Program at Penn State. His aerospace background in robotic controls, structures, materials, and quality control have been very valuable in designing and fabricating Art Sign Works' products. His 52 yrs of experience in strategic marketing, project management, contract management, proposal writing, and winning new business has been very helpful in growing the business.
Paul has had a lifetime interest in painting and sculpture, and has been an amateur watercolor and oil painter since he was 14. One of his principal interests is the history of art, and he has studied and visited many of the artworks of the major US, European and Asian art museums. He is an admirer of Van Gogh, Renoir, Winslow Homer, Bierstadt, Cole, Church, Moran, Rodin, Vermeer, Rembrandt, Titian, and Michelangelo. He lived two years in Athens, Greece working as as the Manager of an IT Security Contract for The Greek Government for the 2004 Olympics, where in his free time he studied ancient Greek sculptures and bas-relief friezes located throughout Greece. He also has studied and collected folk art in Nepal, where he lived for 6 months, and Tibet.
Paul's hobbies, in addition to art history, are sailing, mountaineering, hiking, horseback riding, skiing, world travel and cultures, astrophysics/cosmology, and ancient & WW II history. He has visited over 91 countries on all 7 continents, traveled around the world twice, and has climbed over 60 mountains. He has three grown daughters (including Christie, who also works for Art Sign Works and is part owner) and 9 grandchildren. He lives in Fallbrook and Oceanside, California with his wife Cheryl Burnette (Chairwoman of the Board and Principal Owner) .